Agnes Street Gardens
Gardening and growing since 1973
Currently there are 65 people on our waitlist! About 10-15 plots become available each year. If you'd still like to join us, click this link and we'll add you to our list of interested gardeners.
How It Works
Plots are leased annually from January to December. When a plot becomes available, we go through the waitlist on a first-come basis. You may not get a plot right away, but there's generally some turn-over in Spring
and again in Fall. It is important to regularly stay
in touch with us so we know you are still interested.
Obviously we can't guarantee you
any particular plot.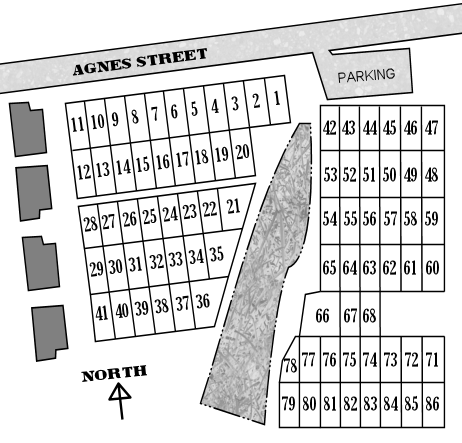 Please provide the following information in your e-mail:
Names of people wanting to rent the plot
Address
Phone Number
Current E-mail Address